Tonight, I made some owl patterns from carved potato stamps.  Here are two of the finished prints:
And here are a few process shots:
First, carving the potato.  I actually used an X-acto knife.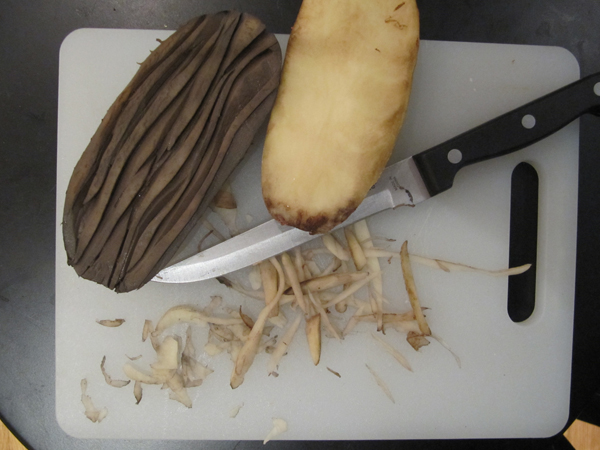 Second, inking the potato stamp with acrylic paint.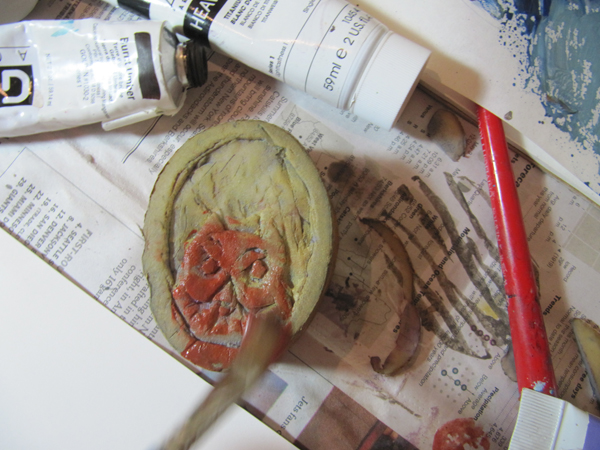 Next, I stamped.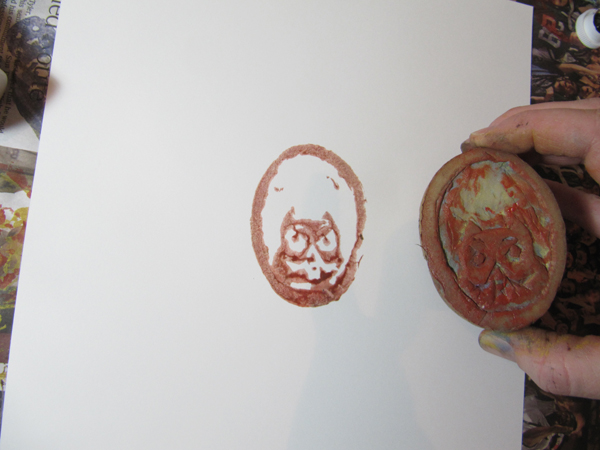 To make these patterns!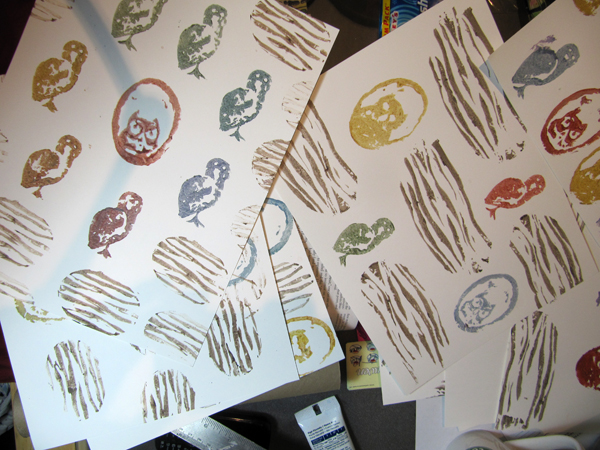 So long, potato stamp owls.